Coachwork for Bentley Chassis:
Old Number One
This car is legendary in Bentley circles having won LeMans twice, once in the hands of Woolf Barnato and Tim Birkin, and once with Barnato and Jack Dunfee. Tragically Jack's younger brother Clive was killed in the car attempting a third Brooklands win in 1931. Barnato kept the car, repaired it and subsequently fitted it with coupe coachwork, with it latterly being restored to it's original Outer Curcuit form. Fittingly the car was subsequently used to lead the funeral cortege of both Barnato in 1948, and his daughter Diana in 2008. Diana was the first British woman to break the sound barrier.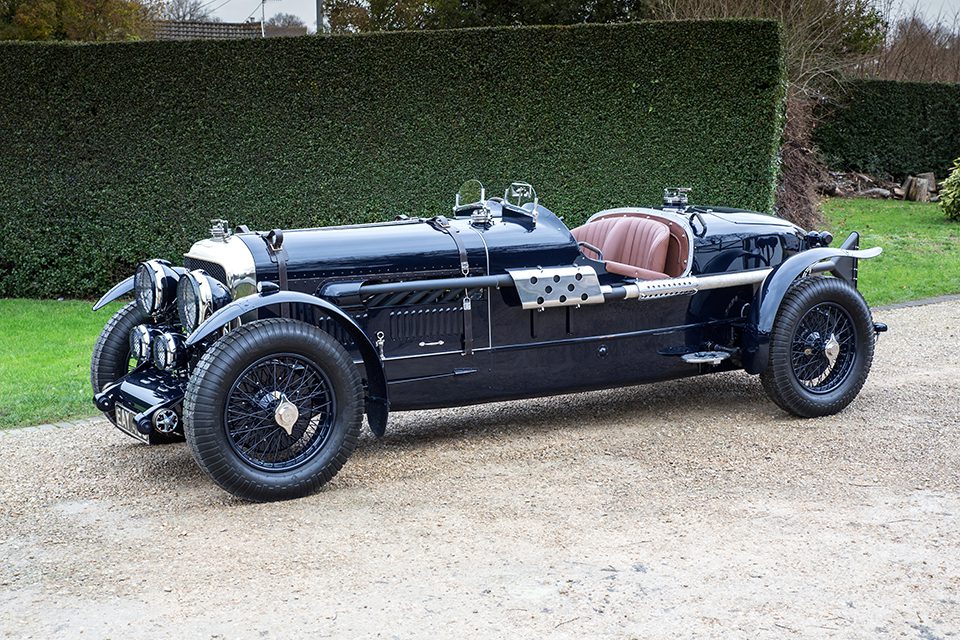 Perhaps the most impressive looking car in our Bentley range, customers opting for the Old No.1 coachwork receive a toolroom copy of the fabled 1929 "Old Number One" race car.