Our Passion at Odessa Motor Company Ltd. is for beautifully engineered automotive products
Franchised dealer for Racing Green Engineering cars
 

Brand new classics
"The concept of the Racing Green cars is to provide a unique opportunity to the customer in offering the closest thing possible to the experience to stepping back in time nearly a century ago and purchasing a new car".
Patina effect new cars
If the thought of a 'brand new' classic car is too much for you then we can add of seventy years of wear.
Meet The Cars
Once you've chosen your chassis you can choose the coachwork in the same way Woolf Barnato and his chums would have done
Who are we?
Originally from a production engineering background we are lucky enough to be able to combine out technical knowledge with our hobby. We have spent many years running a successful business involved with management and disposal of accident damaged vehicles for motor manufacturers, insurance companies, leasing companies and the rental fleet market, and are still involved in that business today. Odessa Motor Company was started alongside our 'day job' from passion rather than a business necessity, and it is that ethos we hope you will discover when dealing with us. We are always happy to hear from fellow enthusiasts.
We are factory authorised distributors of: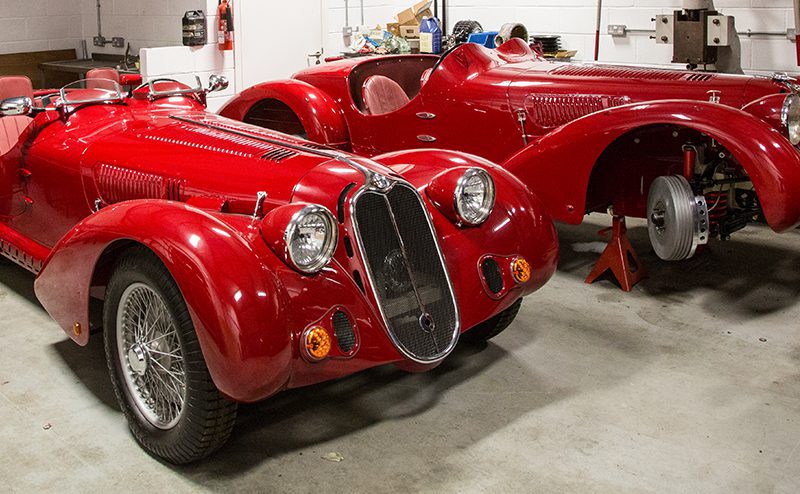 Starting as a cottage industry in a small Welsh village Racing Green has grown over the past 20 years to become the world's largest builder of Bentley Specials.
Quality was paramount from the onset and this attention to detail together with an ongoing development program has helped the business grow internationally.
In addition to the Bentley Specials, Daimler and Alfa Romeo Specials now being produced, Racing Green also have  Jaguar restoration expertise.